The Academic, the Artist, the Advisor: A Profile on Mollie Connelly
Mollie Connelly, the newest Academic Success Specialist in the Department of English, has long been a part of the ASU family. Many English professors have watched her thrive over the years, seeing her graduate summa cum laude from ASU twice, with both a BA (2011) and an MA (2014) in English. A devoted Sun Devil, Connelly has committed herself to enriching ASU through archiving and research for Hayden Library's Special Collections department and through community events for the Virginia G. Piper Center for Creative Writing. Now, as an Academic Success Specialist, she comes to the department where she once studied to continue serving the ASU community with her accrued set of writing, research, and administrative skills.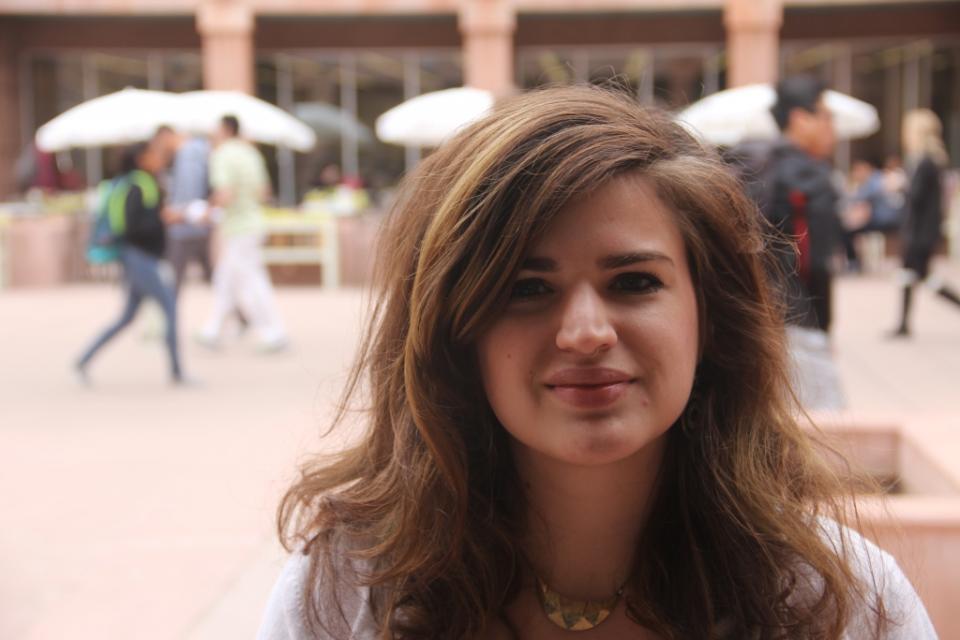 Having previously worked as a coordinator for the Piper Center, Connelly is highly experienced in working with students who are passionate about writing, literature, and their own educational success. A typical day for Connelly includes advising about ten students, ensuring that not only is each student on track academically, but also offering support as it relates to their emotional needs. "Advising," she says, "can include everything from existential crises to making sure students are on track to graduate." Advising students is a multifaceted job and Connelly may have learned a thing or two from the mentors who once advised her. She credits the Piper Center's Angela Dell with "[preparing] me to meet with people from all walks of life and to stand up for the importance of the arts in all of our lives" and English Professor Devoney Looser for "[helping] me fit my education with my individual interests."
When asked what has kept her at ASU, Connelly is quick to note the diversity of classes available to students: "ASU offers a rich range of subjects to explore. I especially love finding those really unique classes, like 'Saints, Mystics and Martyrs,' 'Japanese History,' and 'Fibers' arts classes." Her interests in art, literature, and writing may be at the center of her interest in the Department of English. Or it might just well be the people who inhabit it. "The English department," she says, "is a fun group of dedicated, passionate and hard-working people." Having acquired a plethora of experiences from such a wide range of people and places, Connelly is expertly equipped to handle any advising situation. We're happy she's a part of our ever-growing community.
Image: Mollie Connelly poses in front of one of her favorite campus spots: the library. Photo by ASU Now